Prisoner of Douglas Fairbank, Jr.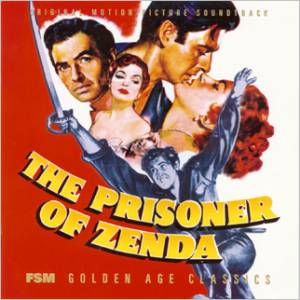 I was watching
The Prisoner of Zenda
last night with Cocoa the Wonder Kitty. She wasn't too interested but I was enthralled. I got it because I wanted the 1952 Stewart Granger/Deborah Kerr version (
you know how I like Stewart Granger
, and luckily, the DVD was a twofer as it also had the 1937 Ronald Colman/Douglas Fairbanks, Jr. edition on it and it was fantastic. Fairbanks is so confidently rakish, the role he played (bad ass count) perfectly suited to him. David Niven was witty and sweet and Colman was incredibly likable in his double role.
So tonight, Stew and I have a date.